Mercy Multiplied is so thankful for all the wonderful volunteers who give their time and talents to further the cause of lives transformed! God has brought a multitude of people around Mercy who have the heart to see young women walk in freedom and gladly help promote the cause of Mercy Multiplied in their communities. One of those volunteers is Cheryl Brehm.
A Mercy supporter for the past eleven years, Cheryl has served Mercy in many capacities and events including the Nashville Community Board, the Run For Mercy 5K and Family Walk Board, Merry Mercy Christmas Benefits, and Friends of Mercy Luncheons. She also represents Mercy as the pageant titleholder for National Elite Mrs. 2019, which allows her to use her platform to share the mission of Mercy with thousands of people.
Cheryl's heart for Mercy is immediately evident, and her support and involvement are always appreciated. Recently, she shared the story of why she loves Mercy and how volunteering led to her pageant career.
How did you initially hear about Mercy?
 I first discovered Mercy in 2009 at a women's conference that Nancy spoke at in Nashville. Instantly, my heart leapt. We had just moved to the Nashville area, and I knew that I wanted to be involved with this ministry.
When did you start volunteering?
After the conference, I started volunteering as soon as possible and was on the first-ever Run For Mercy board. I am a middle school teacher, and I am passionate about women's ministry, so I loved being involved. I also volunteer as a community board member and have served at numerous events.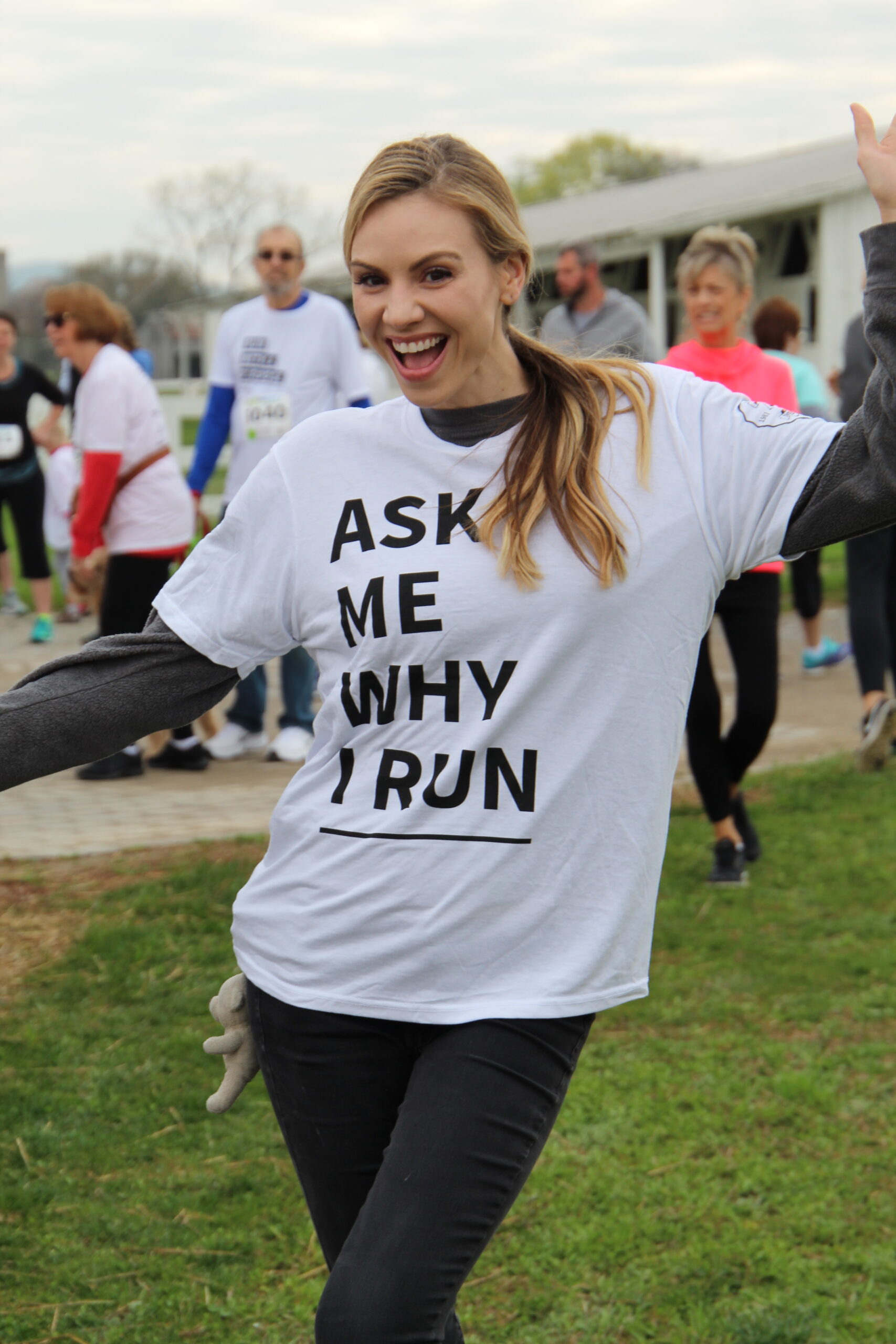 What lead to your decision to get involved with pageants?
I started pageants because of Mercy. After years of volunteering, I wanted to do more, and a friend of mine in the pageant world told me how many people I could impact if I were to be a titleholder. I had the opportunity to speak to 36,000 people face to face in my first year. Since then, I have continued and share about Mercy Multiplied wherever I go! I currently hold the title for National Elite Mrs. 2019.
Why do you love and support Mercy?
I could relate to Mercy because of my own issues as a child and wanted to be there for a young woman the way I needed someone to be for me. Every time I see a girl healed, I also heal. Watching all these young women's stories unfold is beautiful, and everything Mercy does is so heavily focused on the Spirit. Immediately when you walk in the doors, it's like a wall of God's presence. I have gotten to connect with graduates and disciple them afterward, and it brings me so much joy. Every time I volunteer, I dig deeper into my own healing.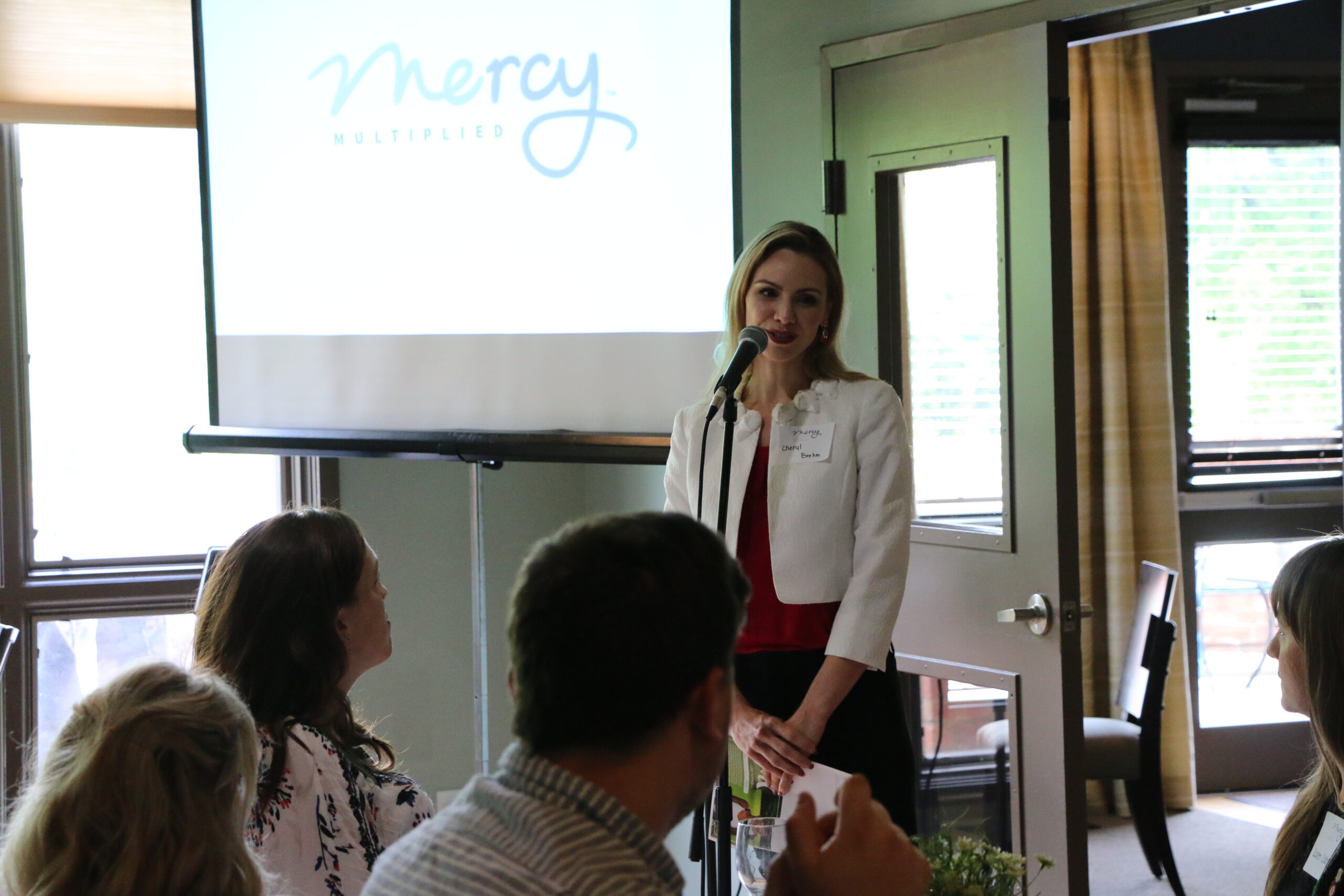 What do you tell people who are on the fence about supporting Mercy?
I love how Nancy says you can't argue with a changed life. Mercy graduates are changing the world. To actually see this many lives changed through a program is rare. I always encourage people to attend a Friends of Mercy Luncheon if they are able or read the success stories online to understand the impact Mercy is making!
Do you have a special message for our residents?
The only truth you could ever find about who you are is found in Jesus. This world will lie to you about your worth, how you look, and what you can offer. If you dare God to speak the truth to you, you will never be the same. So, dare God to show up in your life.
What can someone do if they want to get more involved?
I always encourage people to check out the magazine and website to learn more if they are not sure how they want to get involved. Also, donate if you can! All that Mercy does with the resources they have and the excellence they provide is well worth it! I love giving to Mercy, because I know I am getting the biggest bang for my buck. If you are unable to donate, then volunteer your time!
We are so grateful for Cheryl Brehm and all she does for Mercy! If you are interested in becoming a volunteer or learning more about Mercy, please visit our website or email volunteer@mercymultiplied.com.