In 2007, Mercy Ministries International (now Mercy Multiplied International) adopted a governance model that brought a new level of program consistency, oversight, and accountability, and positioned Mercy to expand its reach and increase its effectiveness throughout the world. Mercy Multiplied is governed by this model in the United States, as are its affiliates in the United Kingdom, and Canada.
An executive director and board of directors oversee operations in each country, and the board of Mercy Multiplied International oversees each country's board of directors.
Dr. Shep Dunlevie, Jr., MD – Chair
MDVIP Medical Group
Nancy Alcorn – Vice Chair
Founder and President, Mercy Multiplied
Ken Abraham
Ken Abraham, Inc
Diane Balma
Principal, Balma & Associates, LLC
Lisa Lewis
Seeds of Greatness Ministries
Rob Martin
President and CEO, Omega HealthCare Resources
Sue Osborn
Founder, EMIT Technologies, Inc.
Sara Young
Founder, Sara Sells
Christy Singleton
CEO, Mercy Multiplied
Key Staff
Christy Singleton
CEO
Dr. Brooke Keels
Counseling and Outreach Advisor
Fredrica Singletary
Senior Director of Residential and Corporate Programs
Dominique Wright
Program Director, Nashville
Cindi Hagen
Program Director, Sacramento
Sharon Manuel
Program Director, Monroe
Wendy Nichols
Program Director, St. Louis
Melanie Wise
Senior Director, Outreach
Amanda Mitchell
Senior Director, Administration and Finance
Jamillah Jackson
Senior Director, Human Resources
Rachel Bedenbaugh
Senior Director, Engagement & Development Strategy
Lauren Hobar
National Director of Philanthropy
Natalie Moore
Director, Marketing and Communications
Kerri Naber
Senior Development Manager, Sacramento
Caronda Williams
Community Relations Manager, Monroe
Karen Klarich
Development and Community Relations Manager, St. Louis
Financial Accountability
2020 Year-End Total Receipts

2020 Functional Expenses
**

* Donor Advised Funds: Because Mercy does not routinely apply for grants, the majority of gifts from foundations are initiated by private individuals who support the organization and have chosen to give through a donor advised fund or family foundation.
** If you have any questions related to our financials, send your request to info@mercymultiplied.com.
Core Principles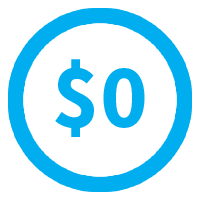 Provide our residential and outpatient services free-of-charge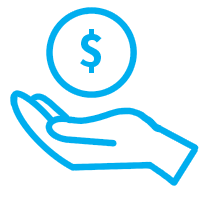 Tithe 10% of what we receive

Never accept money with strings attached or that which would prevent our ability to share Jesus Christ
Mercy Multiplied maintains a 4-star rating with Charity Navigator. This means we are accountable, transparent, and financially healthy. Click here to visit our full profile.
Mercy Multiplied consistently exceeds industry standards for financial accountability, fundraising and board governance, as shown by its membership in ECFA. For more information about ECFA, including accreditation and a listing of ECFA-accredited members, visit www.ecfa.org.
Mercy Multiplied has received GuideStar's top-ranking Platinum Seal of Transparency.
Mercy Multiplied is recognized as a Top-Rated Nonprofit by Great Nonprofits, the leading provider of online user reviews. Mercy achieved this honor based on the large number of positive, first-hand reviews from clients, donors, and volunteers.