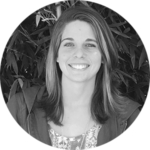 We welcome back Whitney, 2015 Mercy graduate, as she shares a personal post about learning to have joy in the trials she faces. Thank you Whitney for your vulnerability and willingness to share about what God taught you in a season of trials. We are grateful for your heart and wisdom.
---
I cannot count how many times I have been in and out of doctors' offices and hospitals. Almost 90% of the time, I walked out of the door feeling like I had taken twenty steps backwards — still in pain, with no answers nor solutions. You can only imagine how much frustration, anger, and disappointment comes with that.
It has been a long hard journey fighting for my health, but in the midst of my hardships is where the Lord has shown me His goodness. The Lord has stretched me, molded me, guided me, comforted me, and strengthened me in the valley, so that when I reach the mountain top, His goodness shines brighter than ever imaginable. 
James 1:2-3 NIV says "Consider it pure joy, my brothers and sisters, whenever you face trials of many kinds, because you know that the testing of your faith produces perseverance." The Lord instructs us to view our trials as pure joy; which is totally opposite from the human mindset. Our natural instinct is to withdraw, become angry, fall into a depression, and to focus on the pain. Well, I can't speak for you, but that is my initial instinct. We live in a fallen world, and with that comes our inherent tendency to lean towards the negative. We have to fight for the positive; we have to fight for pure joy. But how?
Through my trials, I have learned a couple keys that have unlocked my pure joy.
#1 – Retain a thankful heart
 We always, always, at all times, have something to be thankful for! A thankful heart is good medicine. I find such comfort in the Lord's truth; it is so applicable. 1 Thessalonians 5:18 (NIV) says, "Give thanks in all circumstances; for this is God's will for you in Christ Jesus." The Lord's will is for us to be so sure of Him and His goodness, that we remain thankful in every circumstance. Easier said than done, I know. I am sure you have heard of that ol' saying "practice makes perfect." The more you practice thankfulness, it will soon become your go-to emotion. Believe me, there was a time when a "thankful heart" couldn't have been further from my reality. Start small, stay consistent. You will get there.
#2 – Praise God in your trial
I was reading the Bible one day and strolled upon this verse and instantly thought, "God wrote that just for me!" 2 Corinthians 12:7-10 (MSG) says:
"Because of the extravagance of those revelations, and so I wouldn't get a big head, I was given the gift of a handicap to keep me in constant touch with my limitations. Satan's angel did his best to get me down; what he in fact did was push me to my knees. No danger then of walking around high and mighty! At first I didn't think of it as a gift, and begged God to remove it. Three times I did that, and then he told me, My grace is sufficient for you, for my power is made perfect in weakness. Once I heard that, I was glad to let it happen. I quit focusing on the handicap and began appreciating the gift. It was a case of Christ's strength moving in on my weakness. Now I take limitations in stride, and with good cheer, these limitations that cut me down to size—abuse, accidents, opposition, bad breaks. I just let Christ take over! And so the weaker I get, the stronger I become."
I am not sure why I struggle with chronic pain; maybe I will never understand. But I have made a choice to view my handicaps as gifts, as Paul did. In fact, I now praise God in my pain because my "weakness" keeps me close to Him and His unlimited supply of supernatural strength.
#3 – Keep your trust in God
 God can be trusted! No matter how many times I walk through the doctors' doors, I choose to trust God, even if it seems like there is no hope. God is my hope. I mean, what has the Lord done to not earn my trust? NOTHING. God has kept every single promise He has ever made. God can do anything. I love the song 'Worthy of Your Name' by Passion. The bridge says it all…
You're my author, my maker
My ransom, my Savior
My refuge, my hiding place
You're my helper, my healer
My blessed redeemer
My answer, my saving grace
You're my hope in the shadows
My strength in the battle
My anchor for all my days
You stand by my side
And You stood in my place
Jesus, no other name
Jesus is worthy of His name! The name above all names! A name that defines trust. With everything, big or small, He cares and can be trusted.
#4 – Focus on God, not your trial
 What a powerful thing it is to shift our focus from the storm to the light. Shifting our focus aligns our hearts and posture to praise God. I mean, have you ever sat and meditated on how BIG God is? How powerful? How magnificent?
Who has scooped up the entire ocean in his two hands,
    or measured the sky between his thumb and little finger,
Who has put all the earth's dirt in one of his baskets,
    weighed each mountain and hill?
Who could ever have told God what to do
    or taught him his business?
What expert would he have gone to for advice,
    what school would he attend to learn justice?
What god do you suppose might have taught him what he knows,
    showed him how things work?
Why, the nations are but a drop in a bucket,
    a mere smudge on a window.
Watch him sweep up the islands
    like so much dust off the floor!
There aren't enough trees in Lebanon
    nor enough animals in those vast forests
    to furnish adequate fuel and offerings for his worship.
All the nations add up to simply nothing before him—
    less than nothing is more like it. A minus.
Isaiah 40:12-17 (MSG)
If you were to hold out your hand and pour some water into it, how much can you hold? A tablespoon? Well, God can hold the ENTIRE ocean in His. Yup, pretty rad, right? It's hard to comprehend the magnitude of this truth. John 16:33 (NIV) says, "In this world you will have trouble. But take heart! I have overcome the world." The Lord has the entire world in His hands! He is much bigger than anything we face here on earth, and everything we face is just temporary! Whatever trial is it, no matter how big it is, God can handle it. In fact, He already has it all figured out. Just rest in Him. I promise He has you.
[Tweet "Whatever trial is it, no matter how big it is, God can handle it."]
Ultimately, my God is a GOOD God. No matter what circumstance I am in or how many handicaps I have. He is still good. You see, when we are not moved by trials due to being planted firmly at the Lord's feet, people notice. And what, in fact, they are noticing, is Jesus. When we refuse to react upon the world's inherent tendencies and start abiding in the Word, pure joy is radiated in the midst of chaos. The only way to explain that, is Jesus.