The Numbers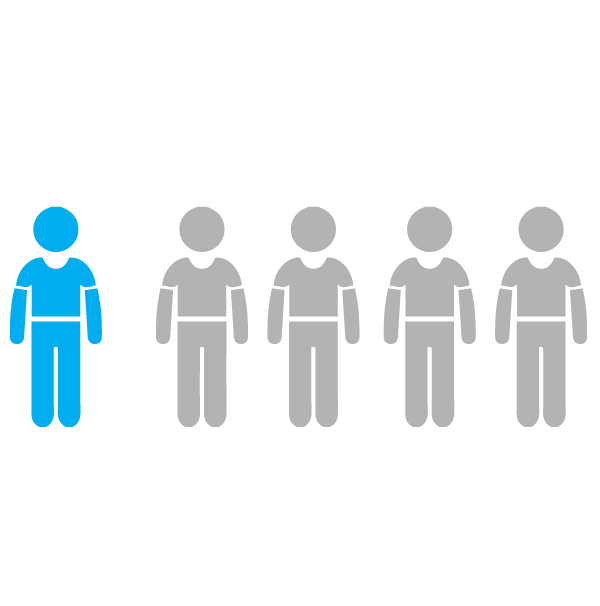 Approximately 1:5 adults in the U.S. have an anxiety disorder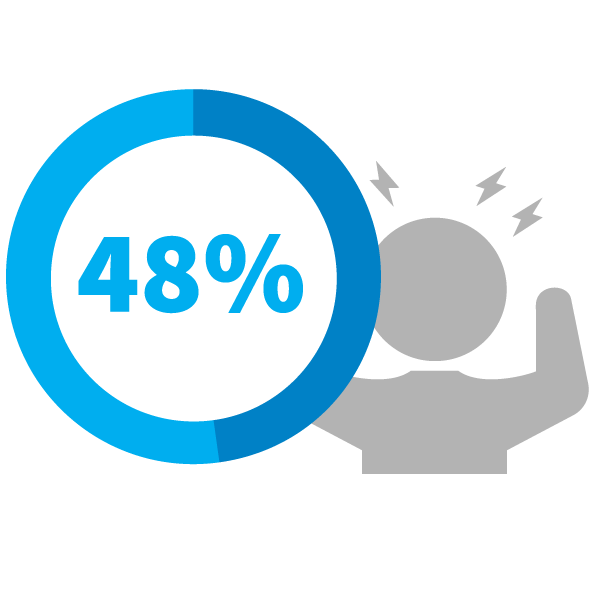 48% report stress has a negative impact on personal and professional lives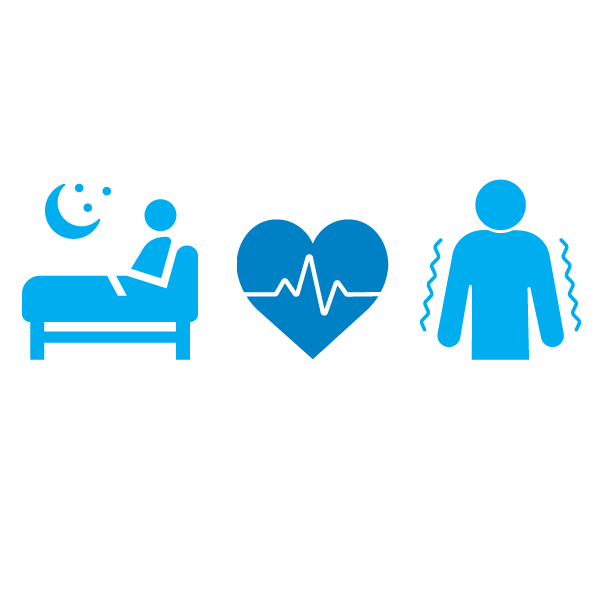 77% of the population consistently experiences symptoms associated with stress
What is Anxiety?
Anxiety disorders are the most common mental health concern in the United States. An estimated 40 million adults in the U.S. (19.1%) have an anxiety disorder. Meanwhile, approximately 7% of children aged 3-17 experience issues with anxiety each year. Most people develop symptoms before age 21.
Anxiety disorders are a group of related conditions, each having unique symptoms. However, all anxiety disorders have one thing in common: persistent, excessive fear or worry in situations that are not threatening. People typically experience one or more of the following symptoms:
Signs & Symptoms
Feeling nervous, irritable or on edge
Having a sense of impending danger, panic or doom
Having an increased heart rate
Breathing rapidly (hyperventilation), sweating, and/or trembling
Feeling weak or tired
Difficulty concentrating
Having trouble sleeping
Experiencing gastrointestinal (GI) problems
If you or someone you know express one or more symptoms, please seek professional help.
References:
For more information about how you can support someone who is dealing with a life-controlling issue, click here.
Need Help?
If you or someone you know is struggling with anxiety, Mercy can help. Our program is completely free to the girls we serve. Call (615) 831-6987 for more details, or learn more about our application process.