When Bed Boss arrived with their delivery truck to our Nashville home several months ago, they were greeted by excited residents ready to help unpack their new mattresses. Watch the video here. Bed Boss is a Tennessee based company known for their high quality and fairly priced memory foam mattresses. The Nashville home is our third location to receive mattresses from Bed Boss. They donated mattresses to our St. Louis home in 2018 and to our Monroe home the previous year.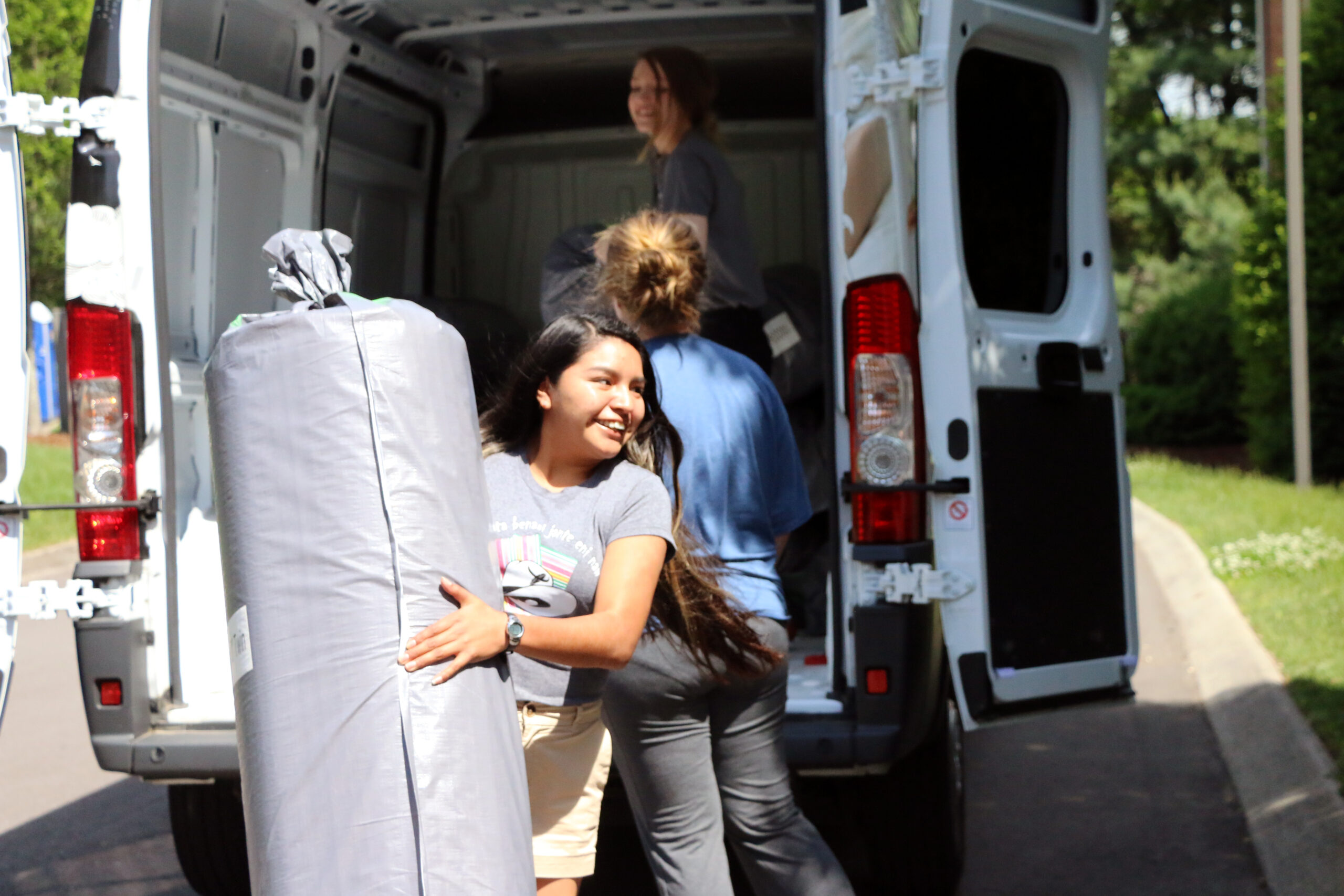 Bed Boss Co-Founder, Andrea Folkins explained that the company's heart is to be more than just a business, "We donate a portion of our proceeds and hundreds of mattresses every year to organizations that directly impact the lives of children and families. We see our corporate giving as a tangible way to love our neighbor as our selves. Everything we have is from the Lord, and our desire is to use this business as a means to love God and love people."
When asked about why they decided to give to Mercy, Folkins responded, "Mercy Multiplied reached out to us with a need for new mattresses for the Nashville home. We were excited to help out! We are thrilled to be partnering with Mercy Multiplied. It is an honor to be a tiny part of the transformative work that the Lord is doing through the ministry."
Creating a safe and comfortable home environment for our residents would not be possible without the generous donations from our donors and companies like Bed Boss. Mercy has been so blessed by Bed Boss's giving and our residents are so thankful to have these wonderful brand-new beds.
"Thank you for the comfy and amazing beds. Each time I sleep on my new bed, I am sleeping on a little piece of Heaven. God bless you!"-Grace

"Sleeping on your mattress takes me back home. It makes a world of difference for me for those tough nights when it's hard to sleep. Thank you." -Kayla
Mercy is so grateful for Bed Boss's donation and continued partnership with our ministry.
As a special incentive to Mercy supporters, Bed Boss is offering a 30% discount to anyone who uses the code "MERCY" on any order at TheBedBoss.com. This offer is good until 1-1-2021 and 10% of these profits will be donated directly back to Mercy. To learn more about Bed Boss and their premium mattresses, visit their site www.thebedboss.com.