Risa – 2014 Graduate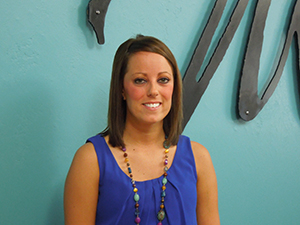 I was the youngest of seven children. I had a fairly normal childhood until I turned 13 and began dating a man who was very abusive, both verbally and physically. I got pregnant at 15 years old and became a mother at 16. I was raped when I was 21. This led me to feel very unworthy and shameful. I had three children before age 25, each with different men. I began to abuse Adderall and developed an addiction. This addiction led me to steal, lie, cheat and manipulate my family. Eventually I landed in jail. I had no hope for my life to change.
A family member told me about Mercy. She sent my mom the application, but it took me some time to actually want to fill it out. I finally decided to apply after hitting a low point and realizing I needed help. When I arrived at Mercy, I had no relationship with God. Still, I was very willing to be open about my past and change my life around. I was sick and tired of being sick and tired!
I reached a turning point at Mercy in my counseling sessions. I prayed to be able to forgive and be forgiven. I prayed for God to heal the pain in my life. I saw a difference in how I viewed and felt about myself. I finally felt freedom from my past. I knew God loved me.
Since my time at Mercy, God has secured my heart with love, hope and faith. He has shown me that I have a bright future. God has really taught me how to be aware, be in the moment, and stay calm when things don't go my way. He has shown me how to let go and trust Him.
After graduation, I plan to go home to my beautiful children. I want to give them the awesome mom I know I can be! I also hope to go back to school and get involved in my church.
I am so thankful for everything that Mercy has done for me. I am a new woman in Christ thanks to what the Lord did in my life! I wouldn't have been able to receive God's love and learn more about Him without those who support Mercy. Thank you and God bless!