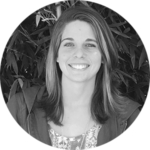 We welcome Whitney, 2015 Mercy graduate, as she shares a personal post about learning to replace fear with trust. Thank you Whitney for your vulnerability and willingness to share about what God taught you in a season of conquering fears. We are grateful for your heart and wisdom.
---
"Blessed is the women who trusts in the Lord, whose trust is the Lord. She is like a tree planted by water, that sends out its roots by the stream, and does not fear when heat comes, for its leaves remain green, and is not anxious in the year of drought, for it does not cease to bear fruit." Jeremiah 17: 7-8
I endured trials upon trials, as the Lord warned us we would experience here on earth. I was so deceived by the enemy that my mindset was completely wrong. My depression eliminated all hope. My anxiety and fear made me feel as if I was locked away in a hidden tower and no one could ever rescue me. My active and adventurous spirit died through a debilitating disease. My social life came to an end when food became a poison to me. Chronic stomach pain was also an everyday reality. In my deception, I started to lose faith in God. I thought, why did God create me to live a life this miserable? I was too far gone, I had no fight left, I wanted to die.
At Mercy Multiplied, I was finally able to break my tie with the enemy by realizing what was true and what wasn't. John 8:32 says, "Know the truth, and the truth will set you free." That truth couldn't be truer! Once I started my journey to renew my mind with God's Word, the deception started to leave me, and my eyes began to open. My mind stopped focusing on the negative and started to be thankful for the health I did have and all the blessings in my life. Positivity illuminated my depression, and soon joy, which was completely foreign me, became the new me. Joy was enough for me! I never imagined my life could be filled with so much joy and the laughter that flowed from it. But God, being the gracious, compassionate, loving father that He is, He didn't think that was enough. He created me for more. You see, His plans for us are greater than we can ever dream. I dreamed a life of joy, but God dreamed a life full of joy, fearlessness, healing, restoration, adventure, and so much more I haven't even discovered yet.
Deuteronomy 30:3 (MSG) says, "God, your God, will restore everything you lost; he'll have compassion on you; he'll come back and pick up the pieces from all the places where you were scattered." After graduating from Mercy, I was excited about life for the very first time. I knew my journey of healing wasn't over; it really had just begun, but I was excited and knew I could get through anything with the Lord by my side. One of the things that gripped me so fiercely was fear. To be Fearless became my goal on how to live when I stumbled upon my life verse, 2 Timothy 1:7 (NIV): "For the Spirit God gave us did not give me a spirit of fear, but one of power, love and a sound mind."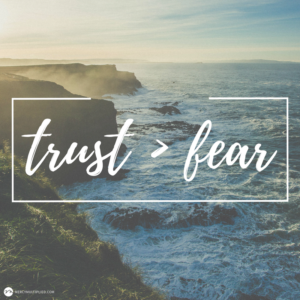 Y'all, if you only knew how badly fear gripped me. I wouldn't do ANYTHING because I was afraid of EVERYTHING. I began to see fear as a lack of trust. Of what or whom shall I fear but the Lord? When I realized this, I began praying boldly "Lord, I want to be fearless." Now, I would love to tell you that the Lord took fear away within a blink of an eye, but no, He brought my fears straight to me. The Lord told me, "In order for you to overcome a fear, you will have to face it head on, trusting Me to get you through." I instantly said, "Well, in that case, I retract my prayer. I do not want to be fearless!" There is no feeling quite like it when you stare fear straight in the face. Actually, I take that back. There is no feeling quite like it when you stare fear straight in the face and overcome it! So, with twenty seconds of courage, I made the decision that I did not want to live in the bondage of fear any longer. I wrote all my fears down, and the Lord and I have been journeying through marking each one off. Here are just a few that we have conquered together!
Fear of flying: Been on 7 flights — all 7 I flew with no one I knew
Fear of heights: Zipped through the mountains 200 feet high at 50+ mph on a zip-lining tour
Fear of crowds: Attended two conferences/concert of thousands+ people where I knew no one
Fear of the unknown: Took a road trip alone to discover the unknown head on
Fear of rejection: Stepped out of my comfort zone and opened up to friendship even knowing that all my past friendships have rejected me
Fear of sickness: Accepted my diseases and realized that the Lord would take care of me no matter what
Fear of failure: Went fly-boarding when I wasn't sure if my body would be able to do it due to physical limitations
The above was ONLY possible with Jesus! People that knew me before often say, "It just doesn't make any sense." Sometimes, I can't even believe it myself, but God is the answer. When I replaced fear with TRUST…fearlessness became the outcome.
[Tweet "When I replaced fear with TRUST…fearlessness became the outcome."]
Through my journey to live fearlessly, the Lord has so graciously bestowed blessing upon blessing over me, of which I certainly do not deserve! Lamentations 3:22-23 (ESV) says, "The steadfast love of the Lord never ceases; his mercies never come to an end; they are new every morning; great is your faithfulness."  We can't fathom how deeply God loves us. I encourage you to start keeping a record of your prayers and praises to frequently look back on. My faith continues to grow when I constantly see day in and day out how faithful God is, how much He loves me, how much He blesses me, and how much grace is poured over me on a daily basis.
Yes, we will experience trials. There will always be something, but if we strive to plant ourselves by the living water, during the trails we will remain steadfast in His supernatural strength and will be able to conquer anything that comes our way.