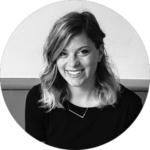 What if you could receive a letter from God this Valentine's Day? It is very easy to get caught up in false ideas of love this time of year. This week Mercy Multiplied staff member Mickenzie is bringing a tangible and risky challenge to help you engage with how very loved you are by your Creator! 
---
As Valentine's Day approaches, it can be easy to get caught up in the pageantry of the holiday – candy hearts, chocolate, red and pink everywhere, flowers sent by a significant other… Everywhere we look the word love is plastered. I find it difficult at times to not get swept up in false perceptions of love.
But I want to challenge you with a task today – to look beyond the commercial holiday definitions of love and look to Love Himself. The Bible says that God IS love. (1 John 4:8) and then it outlines exactly what love is:
" Love is patient, love is kind. It does not envy, it does not boast, it is not proud.  It does not dishonor others, it is not self-seeking, it is not easily angered, it keeps no record of wrongs.  Love does not delight in evil but rejoices with the truth.  It always protects, always trusts, always hopes, always perseveres." 1 Corinthians 13:4-7
So with that in mind, what would it look like to consider what God, the author and embodiment of love, says about you? Would you be willing to ask God to help you write a love letter to yourself?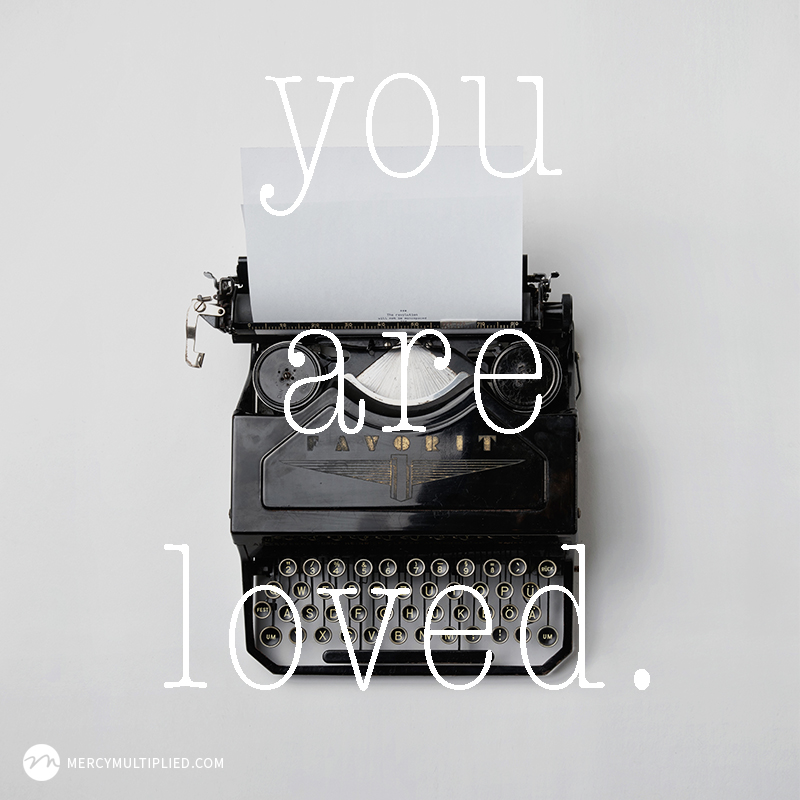 This may seem an odd thing to suggest. Perhaps even the thought of sitting down and asking God to help you write a letter professing love for yourself makes you want to run and hide. But lend me your ear, and let your heart sit with the idea for just a second. What would it be like to receive a love letter from the author of your story, your Father, the one who knit you together in your mother's womb? The one who knows you inside and out? The one whose voice spoke the earth into existence and gently whispers to you in the darkest of nights?
Is the idea sounding a bit more appealing to you?
Good.
The first step to this challenge is prayer, open communication with the Lord. It is important to commit to hearing His voice. His voice is always positive, and what He says always aligns with His Word and the fruits of the Spirit (love, joy, peace, patience, kindness, goodness, faithfulness, gentleness and self-control). We can often mistake the voice of the enemy for the voice of Love, so it is important to learn to discern the difference.
Are you ready?
Sit down, open your journal or take out a piece of paper. Then simply ask God a question:
"What do you love about me, Lord?"
Write a quotation mark at the top of the page and begin writing what you hear, sense, or feel He is saying. It may be a picture, a word, a scripture, a song lyric, or an entire page of sentences. It is important to write down the positive and loving things He says without filtering and arguing.
If God tells you, "I love the way you laugh," but you hate the way you laugh, write it down anyway! I have found that some of the things God cherishes and celebrates about me are exactly the things I don't love about myself. He is a redemptive God in that way. He delights in how He made us. We were made on purpose FOR a purpose!
I have done this exercise a few times in my own life and each time God meets me exactly where I am, often uttering words that were balm to the areas of my soul that I didn't know were dry. God delights in delighting in us. His love is a deeper love than anything this world can offer. I encourage you to approach Him with the boldness of a Daughter of the King.
"Let the king be enthralled by your beauty; honor him, for he is your lord." Psalm 45:11
[Tweet "God delights in delighting in us."]
Before you begin, if you need a reminder of how VERY loved you are, here are a few verses about Who You Are In Christ. I encourage you to allow your heart to listen for the unique things about you that bring Him joy beyond all measure!
Lastly: here are a few of my favorite songs that I like to play when asking God what He loves about me. Imagine He is singing these over you.
"The LORD your God is in your midst, a mighty one who will save; he will rejoice over you with gladness; he will quiet you by his love; he will exult over you with loud singing." Zephaniah 3:17
"More" – Matthew West
"Beloved" – Tenth Avenue North
"Sweet one" – Carried Away
"To Me" – Matthew West
Be bold as you seek the face and voice of Love today!
You are unfathomably LOVED by the creator of the universe!