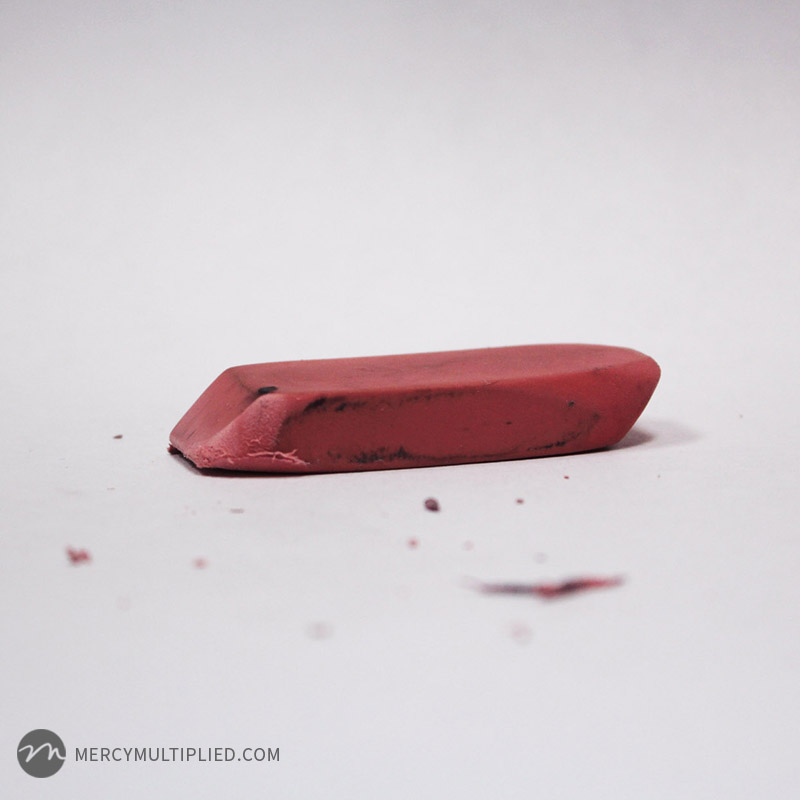 Would you say the things you say to yourself, to a friend? Our staff is challenging you to grab ahold of the TRUTH of God's word and speak it over your life
"It was through what his Son did that God cleared a path for everything to come to him—all things in heaven and on earth—for Christ's death on the cross has made peace with God for ALL by his blood." Colossians 1:20
No one is too messed up for God.
Jesus cares. He cares about you, your story, your hurts and your pains, the things you love and your biggest dreams. He loves you and wants an amazing life for you.
Jesus is the author of hope. He wants to set us free from the negative things we believe about ourselves. He sees differently than we do. Like an eraser, Mercy Multiplied is at work helping to erase the lies girls have believed—that they are "messed up." Mercy
is simply a vessel God can use to touch lives, change hearts, and allow girls to see the precious and valuable treasures they really are.
We may call ourselves broken, messed up, unlovable, and many other negative things—and you know what—we will live like what we think we are. If we think we are no-good and hopeless, we will live like that. Satan wants more than anything to make us believe that we are worthless. It makes his job of "killing, stealing, and destroying" our JOY much easier when we agree with his lies about who we are (John 10:10).
HOWEVER, Jesus wants us to know the TRUTH.
[Tweet "Because of Christ, we are NOT hopeless. "Messed Up" is no longer our identity. "]
Because of Christ, we are NOT hopeless. "Messed Up" is no longer our identity. He says we are His beloved, extravagant masterpieces! His family. We are wanted, loved, cherished, and so beautiful to Him.
Will we let Him show us how He sees us? Will we let our hearts listen? He wants to show us the lies that keep us down and replace them with His truth that will set our hearts free. He wants to reframe the way we identify ourselves. If we believe we are daughters of the King, we will walk differently, talk differently, and live differently. He will faithfully walk us into a brand new life of freedom, peace, joy and abundance!
"Don't copy the behavior and customs of this world, but be a new and different person with a fresh newness in all you do and think. Then you will learn from your own experience how his ways will really satisfy you." Romans 12:2
Jesus gives us NEW hope, NEW life, and a NEW story in Him.