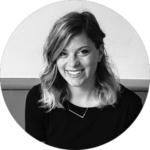 What does Christmas mean to you? How has your understanding over the years evolved and deepened? Today we welcome Mercy staff Mickenzie to share how God has been using the Christmas season to deepen her understanding of the significance of the manger and the cross. 
---
To me, Christmas represents God's conscious, grace-filled, and insane decision to enter into my muck. He decided that I was worth all the foreseen pain that I would bring to His heart. He decided to enter into my grief, struggle, and shortcomings. He knew all the ways I wouldn't measure up, all the ways I would forsake His name and fail. He saw the end from the beginning, and He looked on me and claimed I was enough.
I was enough to send His only son as a vulnerable, fresh and cooing baby. He called me worthy. He knew the cost. And still He came in order to make a way to spend eternity with me…with you.
He made that decision with each of our faces in mind.
He longs to be in relationship with us and enter into the details of our lives. He wants it all. He wants to be a part of each and every moment. The celebratory moments, when we're on top of the world, and the shameful ones that we try to hide. He used vulnerability wrapped in swaddling cloths to save the world, and with each telling of the story proclaims His deep, deep love for us. Even before we could accept Him, He came to rescue the lost and hurting.
This Christmas as I reflect on what it means for The Word to become flesh, this version of John 1:14 has left a fresh imprint on my heart of God's love for humanity:
The Word became flesh and blood,
    and moved into the neighborhood.
We saw the glory with our own eyes,
    the one-of-a-kind glory,
    like Father, like Son,
Generous inside and out,
    true from start to finish.

John 1:14 (MSG)
God knew what it meant to enter into humanity and make His way among us.
And still He sent a baby unto us.