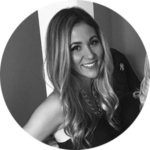 We welcome Jordyn from our Marketing Team as she shares a personal reflection on prioritizing what's most important in life. Thank you Jordyn for your willingness to share about what God revealed to you. We are grateful for your heart and wisdom.
---
Most of my life I've been a "people pleaser." I love helping people, I love going the extra mile to make lives easier, and I love assisting people with no expectation of something in return. This attribute has always caused me to be more of a "yes" person. I say "yes" to almost any ask to be a team player because I enjoy it. This can cause my life to be overscheduled and overly busy at times.
If a friend needs help moving, yes, I'll do it. If there's a new project at work, yes, I'll do it. If a neighbor kid needs babysat, yes, I'll do it. However, I've noticed if I don't keep healthy boundaries, my "yeses" can become burdens rather than pleasant, helpful tasks.
When I become overly busy, I don't leave room for unplanned time. Most of my favorite memories stem from something spontaneous and unplanned. But, If I don't leave room for down time, I'm eliminating the chances for more memories like those.
Lately, I've been in a season of life full of busyness and planning. I recently read this quote which rang so true for me:
"Are we going to go through those so-few years with limited time for our family and friends, with unseeing eyes for the beauties around us, concentrating on accumulating money and things when we have to leave them all behind anyway?" –Catherine Marshall
In today's world, I don't think this quote could be more accurate. As a society, we're so focused and concentrated on success, our image, our status, what people think of us, etc. that we hardly leave room for the everyday beauties around us.
We're too focused on getting ahead at work or making sure our social calendar is completely full that we often just go through the motions rather than become completely engaged and present.
We're all guilty of it (if we're being honest) … overscheduling, multi-tasking, and not being fully present. Let's stop taking for granted the small beauties around us, starting with a lifestyle change.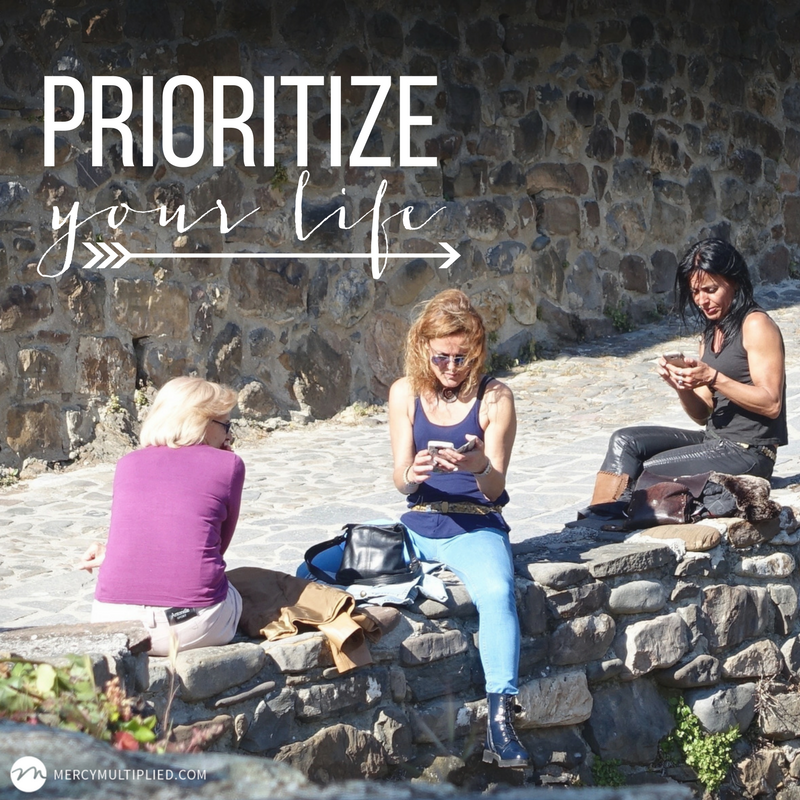 Prioritize your life:
Evaluate – who/ what gets top billing in your life?
Is it your notifications? Emails? Spouse? Truly think about where most of your attention goes. Are you scrolling through Twitter while at dinner with friends? Are you checking emails when your kids want to play? Identify what/ who truly gives you joy, and those will be your top priorities.
Create – make a list of who/ what should be your top priorities.
Once you've evaluated your top attention-getters, you can start to identify who/ what your priorities should be. For me, without putting my relationship with Jesus first, nothing else falls into place. Second, the health of my marriage and my family relationships. Third, being a good friend. Without putting those three priorities first, other areas of my life don't thrive. I don't do my best at work, I don't take care of my body well, and my overall happiness takes a dive.
Stay accountable – keep yourself in check!
After you've evaluated and created your priorities – stick to them! Stay based in prayer to help you keep them a priority. Perhaps get an accountability partner who will help keep you in check. For example, if you're trying to prioritize genuine conversation over getting distracted by your phone, ask your friend to tell you to stop every time you pull your phone out. Write down your three priorities and place them in your office or on your mirror. Do whatever works for you to keep you accountable.
For extra encouragement, take Jesus as an example:
"Very early in the morning, while it was still dark, Jesus got up, left the house and went off to a solitary place, where he prayed. Simon and his companions went to look for him, and when they found him, they exclaimed: "Everyone is looking for you!"  (Mark 1:35-37)
Jesus knew the importance of prioritizing His life. Throughout the Bible we see examples of Jesus pausing His busy life to take time and pray. He intentionally spent time in prayer even when everyone was looking for Him. You can have that same intentionality and live a present, engaged life with room for beauties.