Good AND Smart Year-End Ways to Support Mercy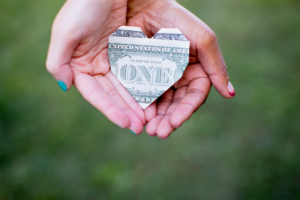 To quote America's largest charity evaluator, Charity Navigator, "Giving is good. Smart giving is great!"
With the holiday giving season in full swing, many people are looking for ways to give to those in need, but also want to know their dollars will be used wisely.
Mercy's consistent awards for sound fiscal management, accountability and transparency plus its 94% success rate shows that every dollar counts in fulfilling our mission to restore hope and transform lives. In other words, giving to Mercy is a "good" and "smart" choice.
Every gift to Mercy Multiplied – no matter how big or small – plays an important part in helping young women gain the healing and tools necessary to permanently stop destructive cycles and discover purpose for their lives. Private rehabilitation programs charge as much as $2000 per day, per individual. Compare that to Mercy's actual expense to provide care for hurting girls: only $200 per day, per girl – just 10% of the cost of other programs! Mercy values every dollar given and intentionally operates its program with an emphasis on stewardship and efficiency.
This holiday season, please consider several fun ways to give to Mercy and reach desperate girls with the love, healing and freedom of Christ.
However you decide to give, your support will help transform the lives of hurting girls and empower them to positively impact their families, friends and community. And that's a really good and smart thing!