Lauren – 2012 Graduate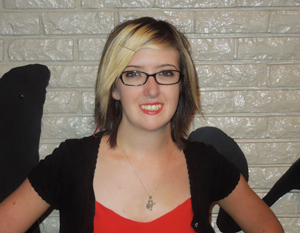 During my childhood, I was surrounded by verbal and emotional abuse. I began cutting in high school to release my emotional pain, but I soon became addicted and faced greater shame. By my junior year of high school, I was an atheist, anorexic, and involved in pornography. My life was so dark, and I yearned for acceptance.
I gave my life to Christ during my senior year, but I didn't understand the commitment I was making or how to deal with my pain, and things were getting worse. I was trapped in a vicious cycle of depression, self-harm, anorexia, and suicidal thoughts. After an unsuccessful suicide attempt, I finally gave in to God and started reaching out for help. Secular treatments didn't help at all, and something in me knew I needed a Christ-centered environment. I finally applied for the program at Mercy, because I was tired of living the way I was.
While at Mercy, God gave me freedom from self-harm, depression, and anorexia. I now believe I am beautiful and His daughter. I'm at peace knowing God loves me with an everlasting love. For the first time in my life, I am confident in who I am as a person and with Christ. I'm continuing to learn how to see myself as God sees me and be who He has called me to be.
After Mercy, I will go back to college to pursue a degree in psychology. One day, I hope to get my master's degree in counseling and become a mental health counselor for deaf and hearing impaired teens. Whatever my future holds, I will always share the story of what God's done for me.