Katlyn – 2011 Graduate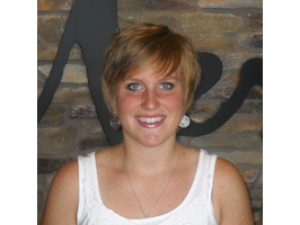 Before my life-transforming journey at Mercy, I was struggling with self-harm, an eating disorder and over-exercising. I was sexually abused, and the great shame I felt and fear of rejection left me with no hope. Darkness consumed my life, but I was desperate to find freedom and restored hope. I heard about Mercy from a friend and decided to apply because I wanted victory in my life.
While at Mercy, I was tenderly and gently restored by Jesus. His grace, forgiveness and love cover every area of my life. I have learned that I have value, and I now walk boldly in the light of His Word. My identity is in Jesus Christ my Lord and Savior.
After graduation, I will go back to college to finish my senior year and graduate in the spring of 2012 with a degree in psychology. I want to immerse myself in the person and work of Jesus. I am going to love God, love His people and allow Him to continue to transform my life. Freedom and victory are worth it. May this testimony bring you closer to the heartbeat of God. He is especially fond of you!