Candace – 2011 Graduate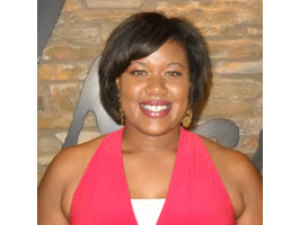 I was raised in a loving Christian family, but a family friend molested me and exposed me to pornography at a young age. This left me angry and confused and I lost any sense of self-worth. I grew up feeling like I couldn't trust anybody because of the sexual abuse I experienced. I went to college and played basketball, but when I was abused by some players on the men's team, I got involved with drugs, alcohol and self-punishment to deal with my pain. Soon, I found myself in one abusive relationship after another. I went into a deep depression and all I wanted to do was die. I heard about Mercy from a pastor. I knew that Mercy could help me not just deal with my issues, but also help me to know who I am in Christ and how to live a victorious life for God, so I decided to apply.
While at Mercy, God showed me that I am loved, and I have worth. I have learned how to deal with things in my life according to God's Word, and I really am a new creation. I also learned that my past does not define me, nor does it determine my future. I am so thankful and blessed that God put Mercy in my life. It is a good feeling to wake up and be excited to be alive.
After graduation, I plan to get involved in my church and give back. I want to show others God's love. I will also be returning to college in the fall to play basketball and pursue a degree in paralegal studies.