Alex – 2011 Graduate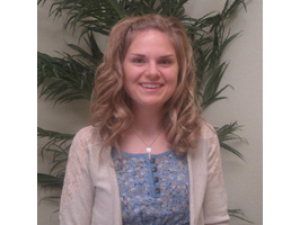 Growing up, I was sexually abused, and I blamed myself. I hated myself for what happened and took on a lot of false responsibility. I felt a lot of shame, guilt, rejection and a lack of purpose for my life. I was struggling with bulimia, cutting and suicidal intentions that left me desperate for help. I did not understand God's unconditional love and acceptance for me, but I knew I needed to be able to forgive and learn my true identity in Christ. A doctor referred me to Mercy, and I decided to apply.
While at Mercy, God has restored my relationship with Him. He has shown me how to receive unconditional love, and has helped me to forgive others and myself. My identity is now determined by who He says I am. God used Mercy to save my life.
After graduation, I plan to work and attend college. Before, I had no hope for my future, but now I'm excited for what God has in store for my life, and I can't wait to live it.