Alison – 2015 Graduate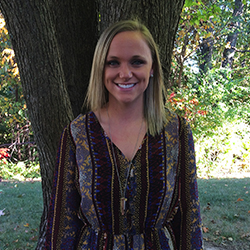 I grew up in a Christian home with a large family. I was sexually abused for several years by someone I should have been able to trust. The abuse led me to feeling confused, angry and depressed. I lost trust in people and God. When I left my parents' home I got involved in drugs and alcohol. I also became pregnant before I was ready. By the time my son was two years old, I was fully addicted to opiates. I was trapped in this life, and I no longer wanted to live.
I heard about Mercy from my sister who was familiar with Mercy's Founder and President, Nancy Alcorn. I applied after I lost my job. I didn't see any options but to find help. When I arrived at Mercy I immediately felt safe. I knew I needed help, but I had no idea where to start.
The turning point for me at Mercy was when I realized who I am in Christ and what He says about me. I learned I can choose what I think. I did not realize all the ways that the enemy had been using my thoughts to lie to me for most of my life.
While at Mercy, God showed me that I don't have to do anything or perform to get His love. He loves me in spite of what I do. I learned what happened to me was not in "God's will" but that He can and will use everything bad in my life for good. He began redeeming my past while I was at Mercy.
After graduating from Mercy I plan to move to be near my family. I am excited to be back with my son, and to be the best mother I can be. I eventually want to get married and grow my family.
I am so grateful to Nancy and the staff for obeying God and being such amazing examples of faith. Without Mercy I literally would not have been able to get the help I needed. Mercy saved my life, and I want to live my life to show how thankful I am for all God has done!