The Impact of Your Voice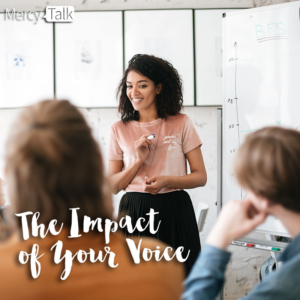 Today we encourage you to join MercyTalk hosts, Jen and Melanie, as they wrap up this series with perpetual "special guest" – Brooke. Brooke serves as our Executive Director of Counseling Services and has been a guest on MercyTalk many times. Today, Brooke will share:
Her experiences with understanding her leadership voice
How this knowledge has challenge her as a professional and within her relationships at home
Some entertaining stories on what this process has been like for her and for our Mercy Team
Have a comment or question? Email MercyTalk.