Spiritual Warfare in Our Anger at God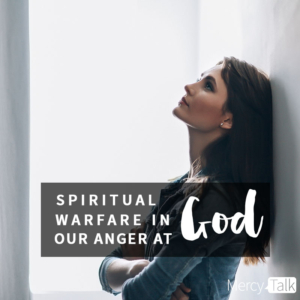 Join MercyTalk hosts, Melanie and Jen, as they continue their discussion on Anger at God. Today they will discuss:
The reality of spiritual warfare and the enemy's role in our anger at God.
How to identify if the enemy is at work and what to do about it.
Asking the question – is God fair or just?
The power in our gratitude and the ability to find blessing in the difficulty that we may be experiencing.
Have a comment or question? Email MercyTalk.