Questioning and Doubting God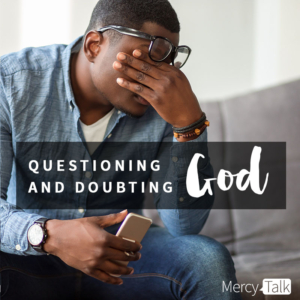 Join MercyTalk hosts, Jen and Melanie, as they continue their discussion on Anger at God. Today they will discuss:
How Jesus met doubt and anger with grace and understanding.
How our questions and doubts can lead us away or directly to Jesus – that is up to us.
Steps to Intimacy and how we can rebuild trust in our relationship with God following difficulty.
The power in releasing and surrendering our expectations to Him.
How to address our questions of "why?"
Have a comment or question? Email MercyTalk.