Overcoming Rejection: Defined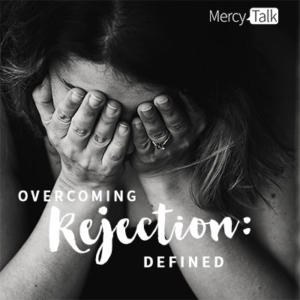 Join MercyTalk hosts, Jen and Melanie, as they start a new series on Overcoming Rejection. Most, if not all, of us have experienced rejection at one point or another in our lives. Today they will define what rejection is and discuss:
Different definitions for rejection
How rejection can manifest in our lives
The different forms of rejection
How to identify a root of rejection in your life
Have a comment or question? Email MercyTalk.