Finding A Safe Accountability Partner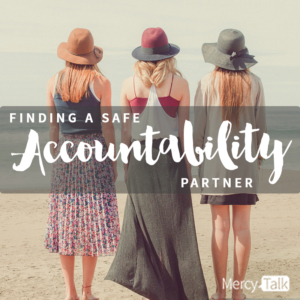 Accountability and mentoring are similar in many ways and can add to our lives in a powerful way. Join MercyTalk hosts, Melanie and Jen, as they discuss how accountability is for any believer who desires to grow in their faith walk. They will also discuss:
What accountability is
What qualities are important when choosing an accountability partner
How to know when your relationship with your accountability partner is coming to an end
Have a comment or question? Email MercyTalk.