Discovering Your Voice: Part 2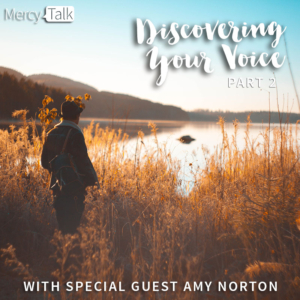 We each have a God-given voice and are wired uniquely. Join MercyTalk hosts, Jen and Melanie, as they welcome back special guest, Amy Norton from Giant Worldwide. Amy will continue the discussion on knowing your leadership voice from the book, 5 Voices. They will also chat through:
How someone can identify which leadership voice is their predominant one
Some of the challenges that can arise when someone does not know their leadership voice
The good fruit that comes when everyone is aware of their voice
How knowing your voice can help in relational interactions
Have a comment or question? Email MercyTalk.