Discovering Your Voice: Part 1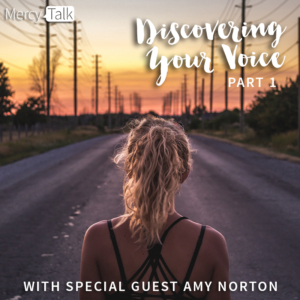 Join MercyTalk hosts, Melanie and Jen, with special guest, Amy Norton, from Giant Worldwide as they discuss the power in finding your leadership voice from the book, 5 Voices. We all have a certain voice that leads out in our interactions with others – whether that is at work, home or in ministry. We will also discuss:
What the 5 voices are and how to assess what your primary voice is
Some of the strengths and weaknesses that accompany each voice
The power that comes from asking the question: "What is it like to be on the other side of my voice?"
What to do with the self-awareness that comes with knowing your own voice
Have a comment or question? Email MercyTalk.