A Special Message from Nancy Alcorn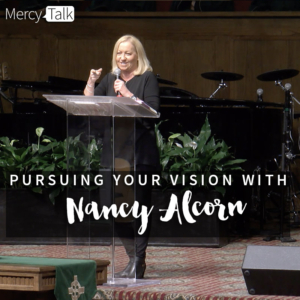 Today on MercyTalk we have a very special treat! Who better to hear from when discussing the topic of "vision" than Mercy Multiplied's Founder and President, Nancy Alcorn?! Join Nancy for a recent message that she shared on "vision," where she specifically discusses:
Pursuing the dream that God has placed in your heart.
The importance of obedience.
How to faithfully follow God's promptings and where they can lead when we do.
Have a comment or question? Email MercyTalk.