A Journey Through Anger to Healing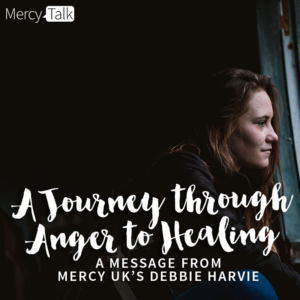 Today on MercyTalk we have a special guest, Debbie Harvie. Debbie shares a powerful message on principles for the journey of healing. She is Mercy UK's Executive Director of Services AND a Mercy graduate! Debbie came to our Nashville home recently to share with our staff and residents about:
Leaning on relationship with Christ over religion during times of crisis
Navigating anger at God
Steps to intimacy with Christ
Have a comment or question? Email MercyTalk.