Madeline – 2014 Graduate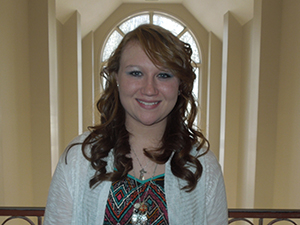 My childhood was really good until I was in second grade and I started being abused, including sexual abuse. In middle school, I was bullied all the time and boys at school started touching me sexually. I became extremely depressed. I turned to the wrong group of people and found myself in really bad situations. When my abuser came back into my life and the abuse happened again, I started using self-harm as a way to cope. I was in and out of hospitals and finally heard about Mercy from a graduate who went to my church. I decided to apply, but before I was able to enter the program, I had started to struggle with eating disorder behavior too. Even though I felt like I just wanted to die, I eventually made it into the program.
A big change happened in me when I learned that I could do anything through Christ. As I worked through my issues, I realized I could be made new and whole again. I am a new creation! God has shown me that I am not alone and that He will never leave me. He helped me see that it's okay to be "me."
When I leave Mercy, I will be going back to high school. I want to start working more with kids, and I also plan to get back into soccer, and singing.
I am so thankful for all that Mercy has done not just in my life, but in others' lives too. Mercy gave me a new life. I would also like to thank the donors for giving and supporting in all the ways they do, because without them I wouldn't have been able to be here. This has been the most amazing experience of my life!