A Leader People Want to Follow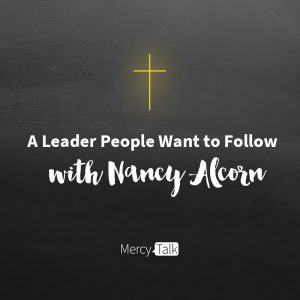 Join MercyTalk hosts, Melanie and Rachael as they sit down and chat with Mercy founder and president Nancy Alcorn! They'll also cover:
Leadership principles that have served Nancy in her year 35yrs + with Mercy
Wins from 2018
Changes, dreams and what's ahead for Mercy in 2019
Encouragement for those on their own leadership journey
Have a comment or question? Email MercyTalk.
Podcast: Play in new window | Download
Subscribe: Apple Podcasts | Android | RSS