Kristen – 2018 Graduate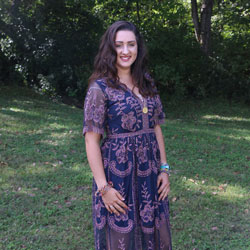 Before coming to Mercy, I was depressed, and I hated everything about myself. I was letting my mistakes and the mistakes of others consume my life. I decided to apply to Mercy because I knew that I was broken and couldn't help myself in my own power anymore. During my time at Mercy, I had a turning point when I decided to forgive. Not only to forgive myself, but to forgive others. God has shown me love and grace. While I was at Mercy, I learned that I am worth loving and that my past is not who I am. He has made me new. After I graduate, I plan to go back home and enlist in the Air Force.
I want to say thank you to the donors and supporters. You have given me the opportunity to realize how loved I am. Because of your giving, God has changed my life. I am so grateful for this experience and it was all made possible because of you. Thank you for what you do. God is using you to change one heart at a time and that is a priceless gift.