Identity in Christ with Pastor Mike Burnette and His Wife Stephanie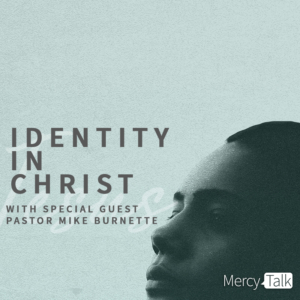 This week we are excited to share a teaching on identity from Pastor Mike Burnette, Lead Pastor of LifePoint Church in Clarksville, TN. He and his wife, Stephanie, recently joined us in our Nashville home to share with the residents and staff. This is a powerful teaching on our identity in Christ. Pastor Mike also discusses:
The truth that everything that God does is a reflection of who He is
The differences between our identity in the world and our identity in Christ
The freedom that can come for sons and daughters of God when we know our true identity in Christ
**Note to listeners with small children: this teaching includes some sensitive language, so please be aware of this if you have little ones listening in with you.**
Have a comment or question? Email MercyTalk.
Podcast: Play in new window | Download
Subscribe: Apple Podcasts | Android | RSS