Rochelle – 2018 Graduate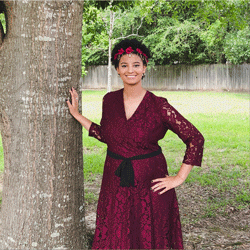 I was adopted and when my parents took me in I was struggling to survive. When I was just a child I was sexually abused. Through high school I was sexually abused. Around that time, I also met my biological mom. She didn't treat me kindly. Someone close to me told me about Mercy so I applied. I was accepted into the home but then I quit the program early. Then a couple of months later I ran into a friend at church and I found out that she also graduated from Mercy. Which led me to reapply.
A turning point happened for me when I started having revelations and I saw that God has been with me the whole time. I realize that not everyone is out to get me.
After Mercy I am going to become a Children's Pastor, so I can share my testimony with others and help others. I will also plan to finish my high school diploma. Thank you to the donors for supporting me through this process. I am really thankful to have you all.