Overcoming Rejection: Why?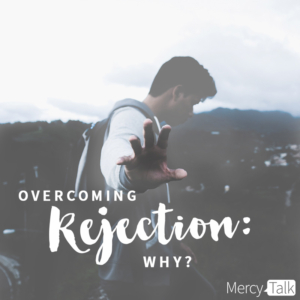 Join MercyTalk hosts, Melanie and Jen, as they continue their discussion on Overcoming Rejection. Today they will discuss why overcoming rejection is so important. Join them as they discuss:
The difficulty in identifying rejection for what it is
Why it is so important to identify it and the freedom that can come when we do
How rejection manifests for different individuals
The importance of overcoming rejection for ourselves and for others
Have a comment or question? Email MercyTalk.
Podcast: Play in new window | Download
Subscribe: Apple Podcasts | Android | RSS